Now that you have selected the perfect fireplace for your home, you'll want to choose the right stone to really let your personality and style shine! You want to make your home décor stand out with a unique look. Stone adds depth and warmth to your new fireplace, along with adding value to your home. Whether you like the look of natural stone, cultured stone, or brick Top Hat has the stone to help your dream fireplace come to life!
Click to visit a vendor below:

ATLAS Stone by Ambiance
ATLAS Stone is a range of large-scale linear stone strips in varying sizes to cover expansive wall areas of residential and commercial buildings. The wider, longer format of this series allows the stone's inherent qualities to express themselves fully - from sprawling ancient mineral formations to subtle tonal variations, this new larger format system showcases natural stone at its finest.
Built to generous scale, ATLAS yields a breathtaking and expansive style. At 31.5" in length, each tile stretches well beyond typical finish dimensions found in the stone industry, ensuring that each project using ATLAS will stand out. We show ATLAS in a staggered format, however each tile set is supplied as 3 loose strips so patterns and staggers are unique to each installation.
Norstone
Remarkably simple and cost-effective, Norstone Natural Stone Wall Tiles offer high-end style without any of the installation hassle. The Rock Panel Collection is designed to install quickly and offer a gorgeous stacked stone finish to any wall. The XL Rock Panel Collection is comprised of individual stone sizes which are larger and more appropriate for large scale installations. The Lynia IL Tile Collection is the world's only medium format lava stone cladding system, ensuring your design to be unique from all the rest. And if contemporary design is your thing, don't miss the Aksent 3D Panels which feature a silky-smooth finish and clean geometric lines that won't disappoint. Norstone rock panels and interlocking tiles are used in a variety of stacked stone veneer applications. Norstone has a unique look and modern beauty only natural stone can deliver.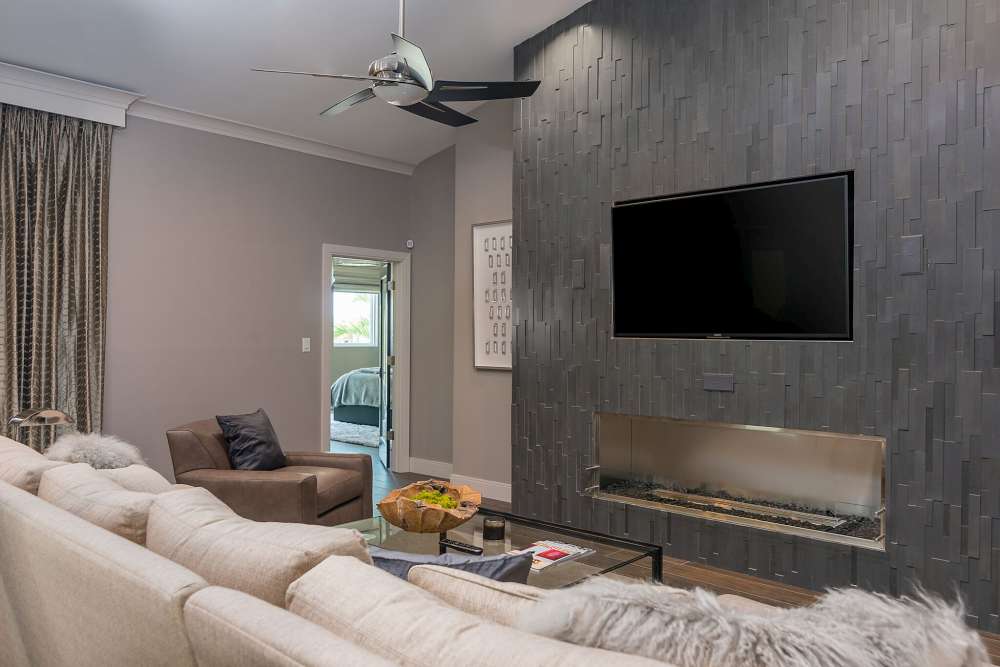 Basalt 3D Grey – The Basalt 3D Panels are not just beautiful, they're also highly functional. Utilizing honed Basalt as their medium of choice, they are incredibly smooth to the touch yet remarkably durable, making them ideal for exterior as well as interior applications.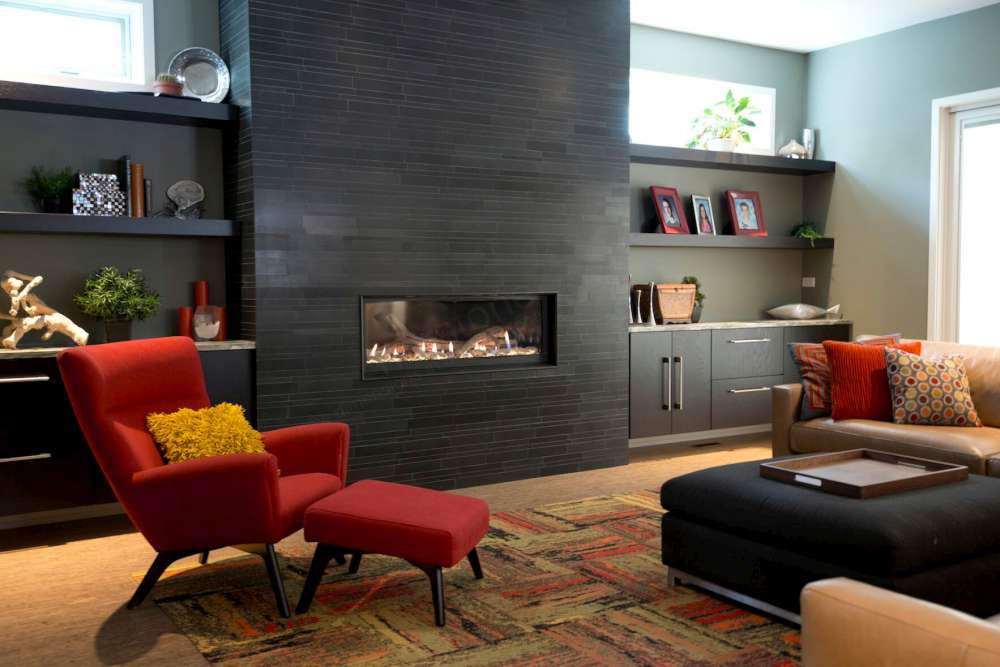 Basalt Ebony – Basalt Interlocking Tiles are a powerful combination of design, technology and extraordinary stone. Large slabs of cooled basaltic lava rock are cut and honed into individual strips, which are then mesh mounted, creating a smooth, contemporary cladding system.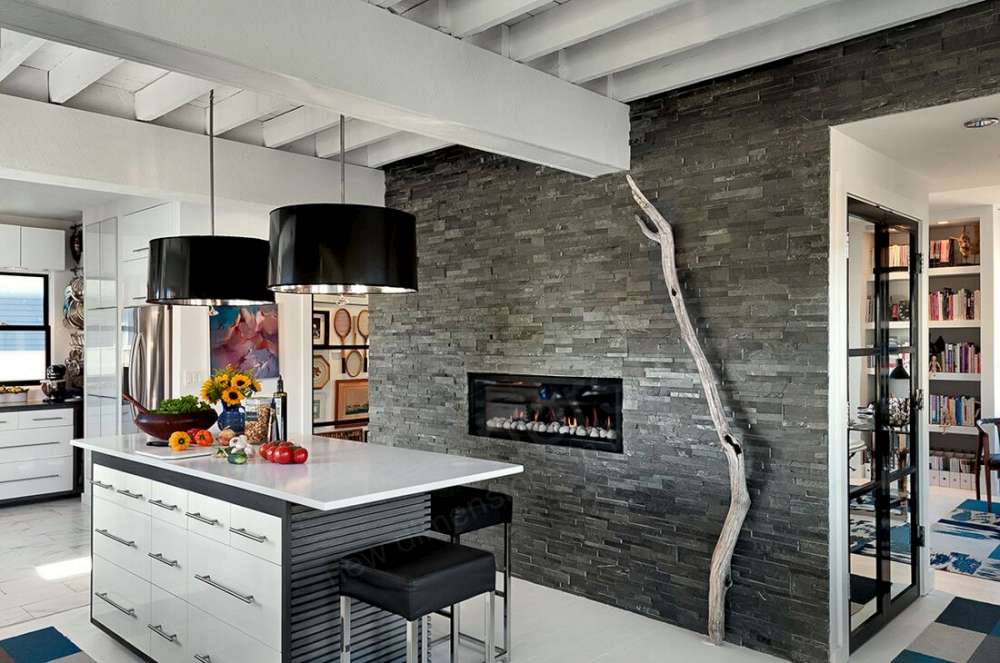 Charcoal – Hand-made stone veneer wall panel system, offering ease of installation and unique alternatives for any vertical applications, interior or exterior. Leveraging the panel concept, this highly calibrated product dramatically increases speed without compromising on the classic look of stacked stone.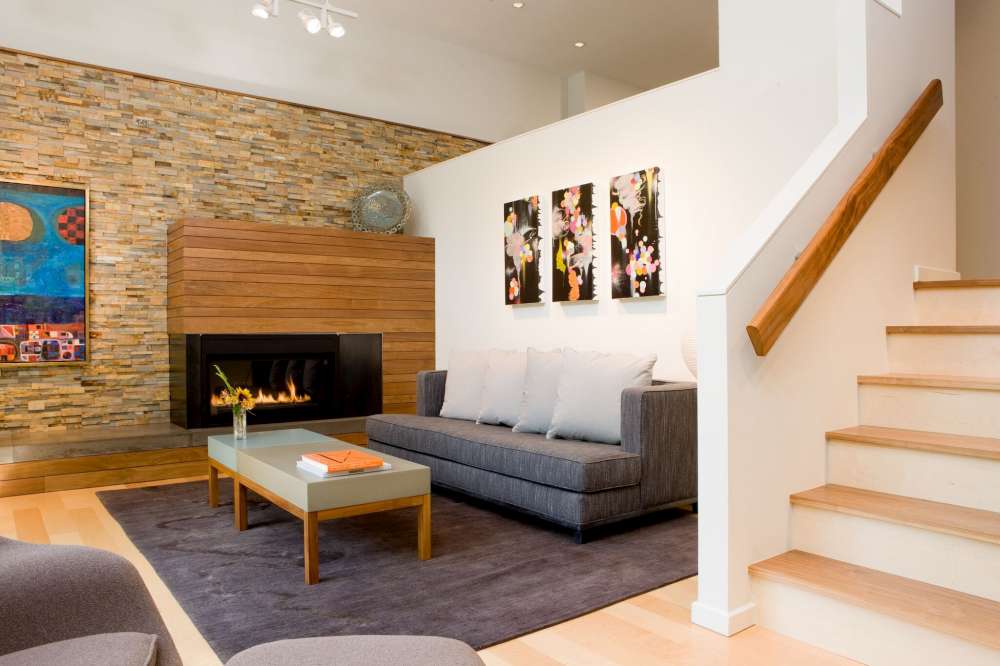 Ochre XL – Where a larger format stone is desired, their XL collection delivers superbly. With larger and fewer individual stone strips per panel, and a unique interlocking end system, XL Rock Panels offer a bolder look, while still leveraging the same corner and installation concepts as their standard collection.
Boulder Creek
Boulder Creek will bring your vision to life with their manufactured stone and thin brick veneers. They are committed to providing the finest quality and best selection. Their wide variety of textures and palettes create a rugged, authentic stone look that is as unique and subtle as anything Mother Nature intended. They produce nothing but the finest quality and best selection of products in the industry, backed with the kind of support you'd expect from a friend.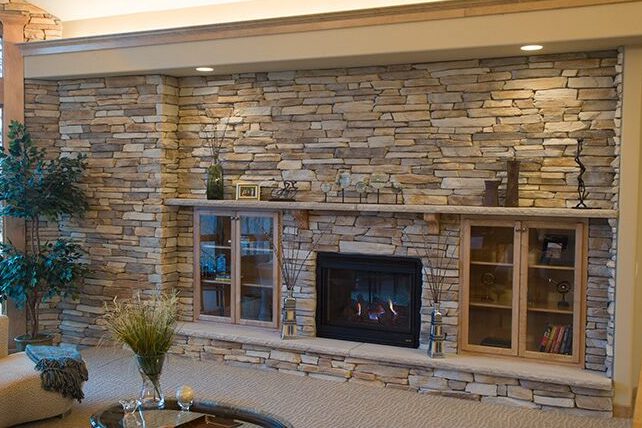 Montana Ledge – The rugged, sharp angles and distinct wear is illustrated brilliantly in this classic gray stone profile.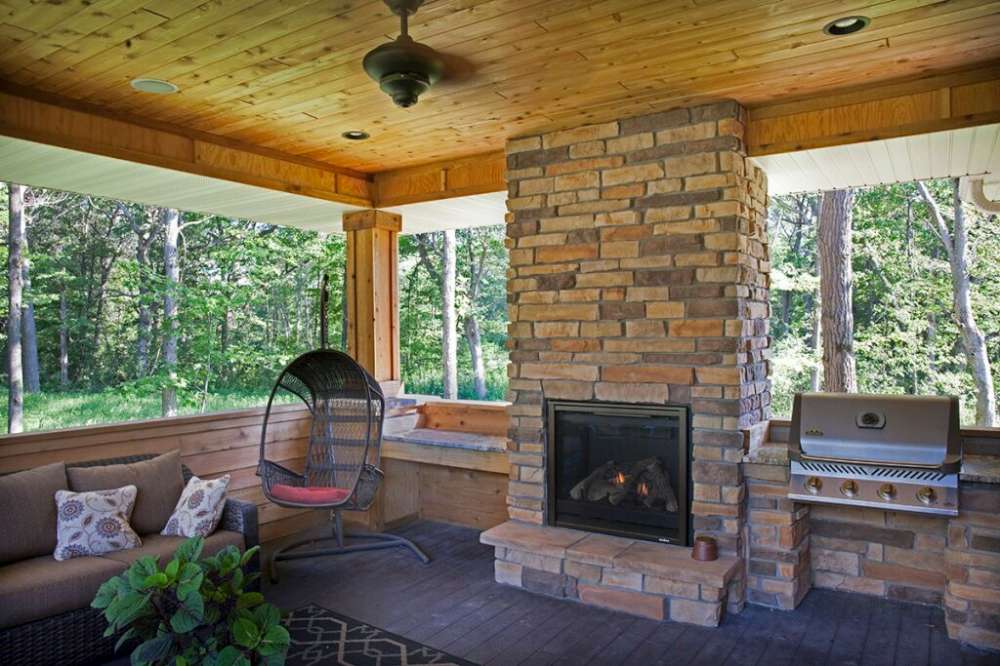 Southeastern Ledgestone – A variety of shapes with weathered edges, natural hues and striations create a uniquely interesting surface.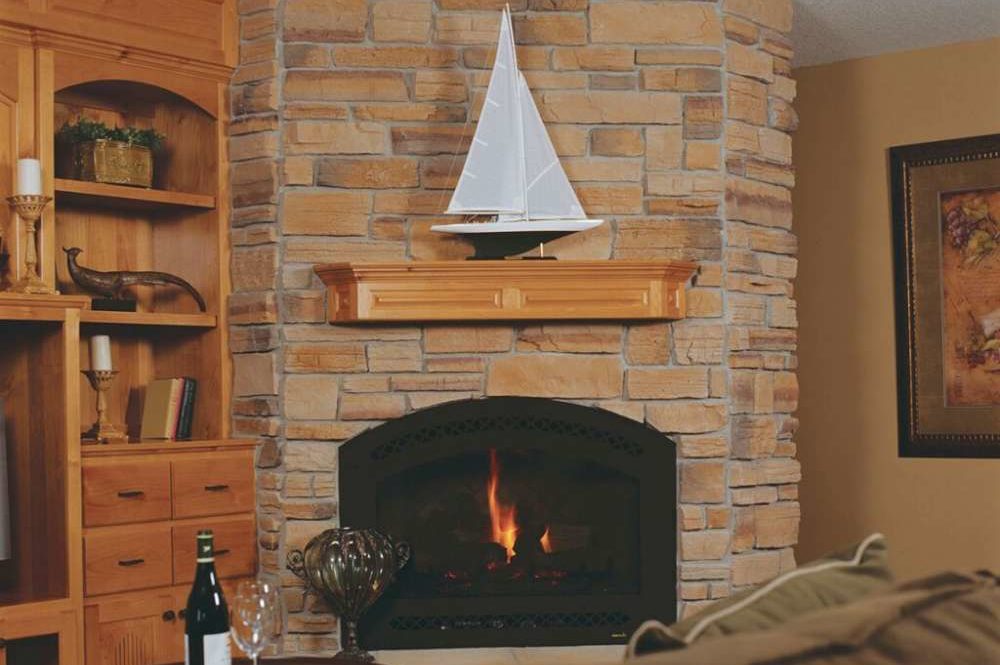 Weathered Edge – Bold striations that represent the ridges, furrows and linear marks found in glacial stones.
Western Ledge Stak Appaloosa & Mustang – A groutless pattern providing unmatched depth and an unmistakable rough and rugged feel.
Buechel Stone
Buechel Stone Corporation's carefully curated product collections set the stage for infinite color, texture, and design possibilities. Their level of experience, expertise, and craftsmanship is as unique as their products. They're poised to help find the perfect stone for the most innovative architectural projects. And if your style is timelessly classic, they can match that too. If it doesn't already exist, they will custom create a natural stone blend that fulfills your vision. Designing with Buechel Stone products gives you the freedom to create more of the beauty you love in a way that's surprisingly simple and exciting!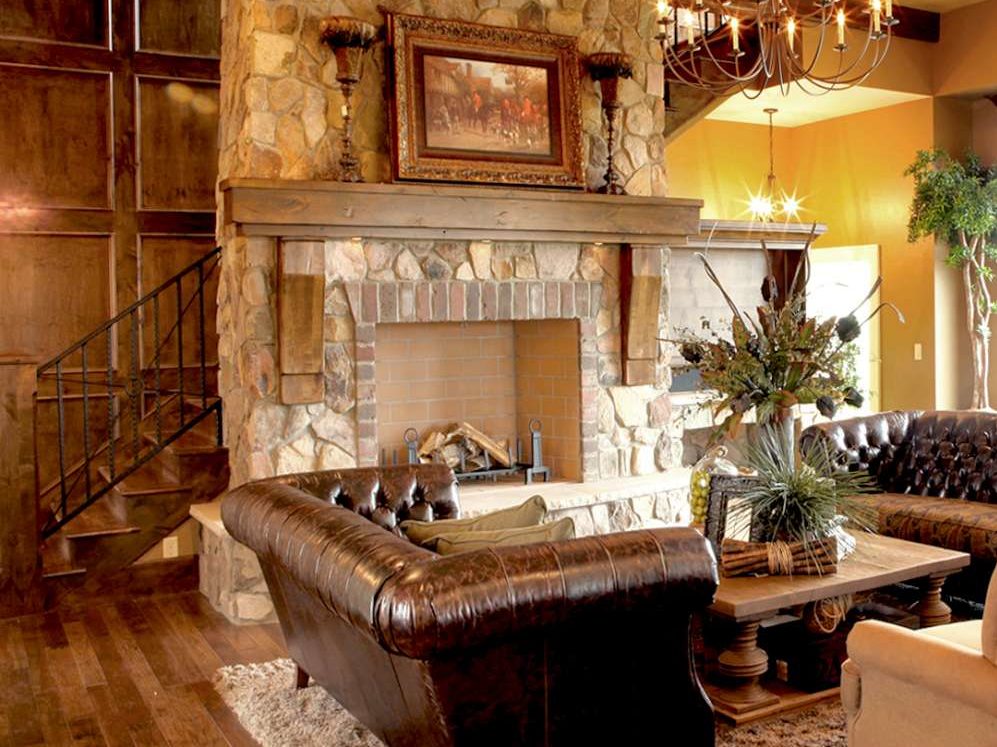 Antique Bronze – Antique Bronze Fieldstone is nicely complemented by the dark wood in this gorgeous home.
Black Frost – The fireplace uses their Black Frost Castle Rock to create an inviting appeal.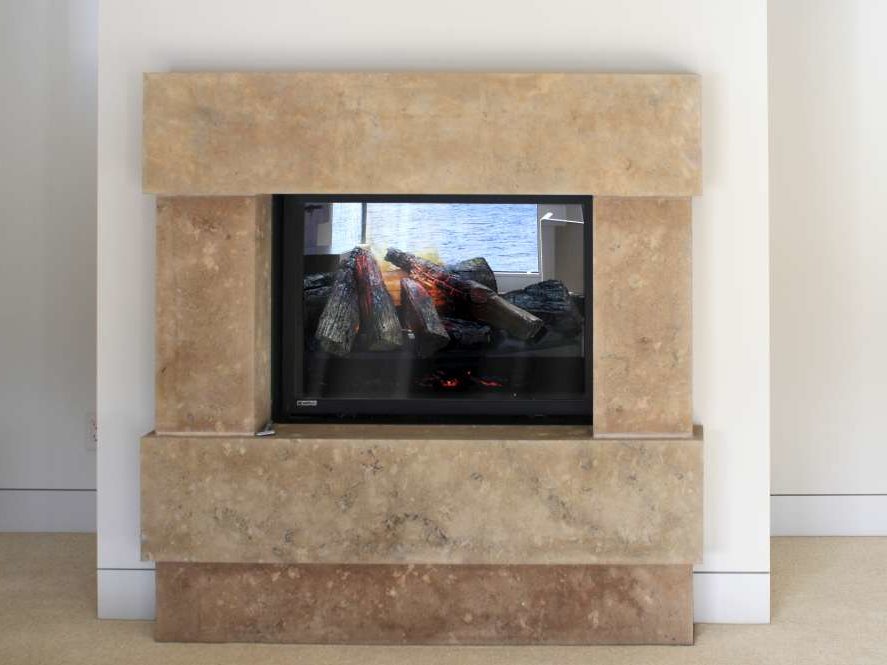 Chestnut – This contemporary indoor-outdoor fireplace features Chestnut Cut Stone with a sanded finish for the surround.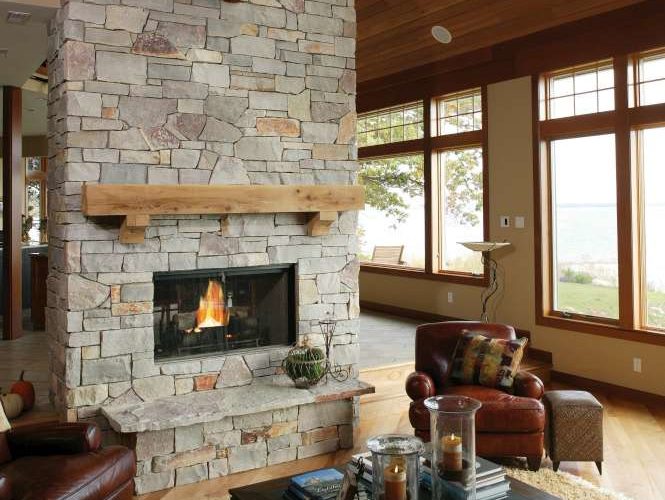 Chilton Heritage 04a – The fireplace in this lofted living area features their Chilton Heritage Blend.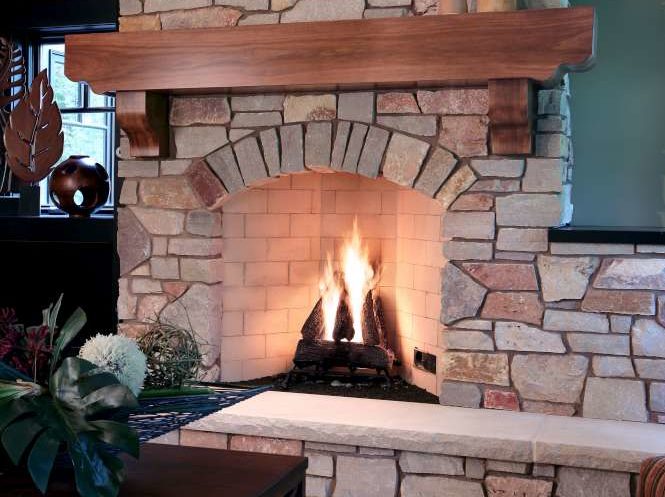 Chilton Heritage 10a – The fireplaces on the interior of this contemporary home feature Chilton Heritage Blend with wood mantels and Indiana Buff hearthstones.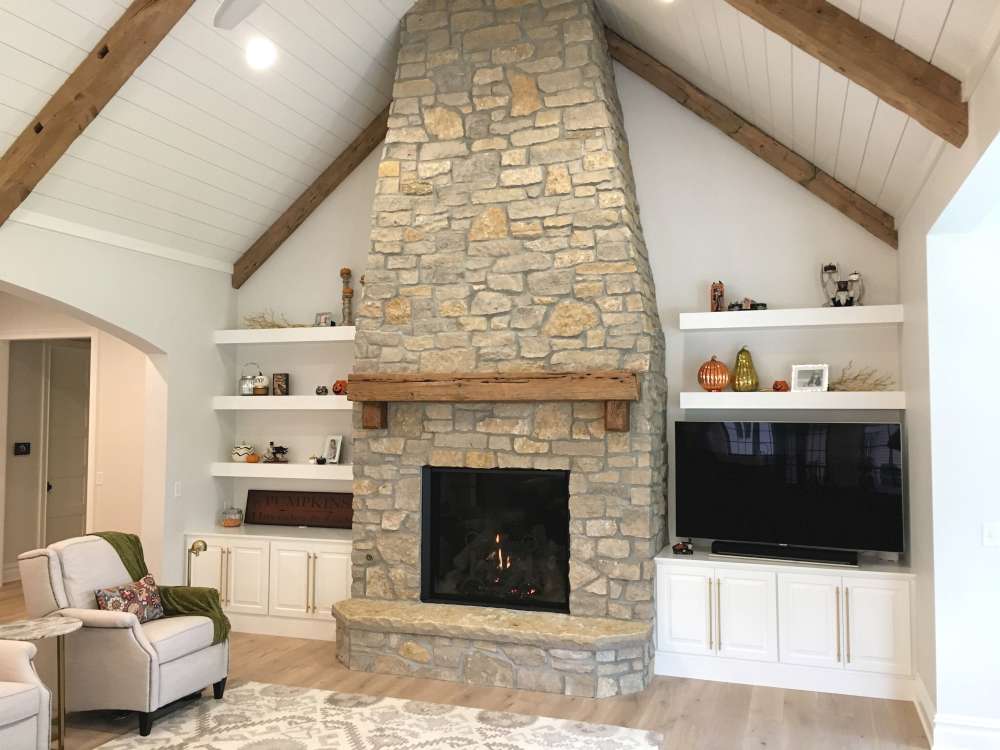 Mill Creek – The fireplace uses multiple cut of their Mill Creek product, including Mill Creek Siena (80%) and Mill Creek Webwall (20%) with a Mill Creek Natural Top hearth.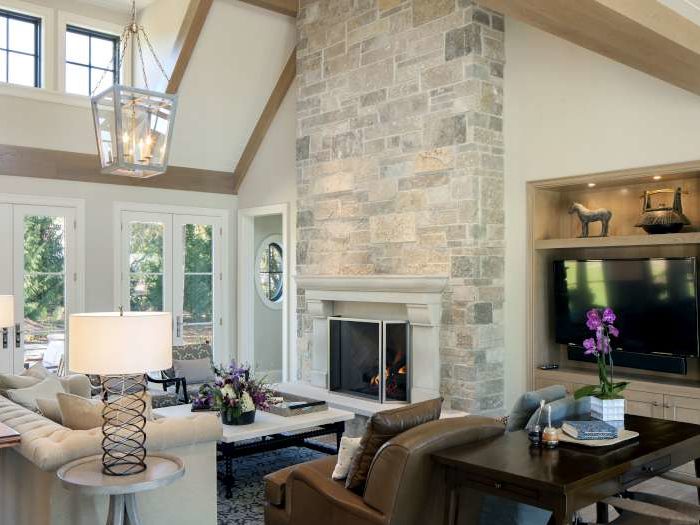 Chilton Buff – This gorgeous interior fireplace is made with Chilton Tailored Blend (buff gray tones only) and Fond du Lac Tailored Blend.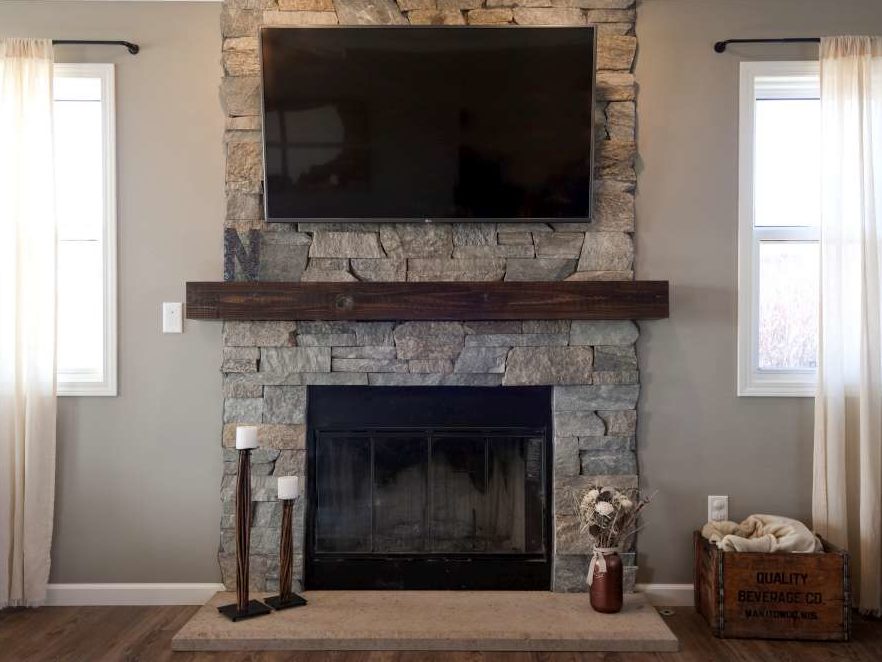 Spalted Oak – This Spalted Oak Fieldledge interior fireplace is complemented with a Chestnut Cut Stone hearth.