Tool sets typically consist of a shovel, brush, scoop, poker and stand. They come in a variety of sizes and styles that fit any décor and budget. Even just one fire can create messy soot and ash, so having a set of handy fireplace tools always present beside the fire is absolutely necessary. Visit one of our stores to view the vast array of sets that we carry and if you don't see something you like, we can order it!
Minuteman
Minuteman International makes accessories for fireplaces and woodstoves and have successfully established themselves as an industry leader in hearth products. Their in-house design team brings together varied expertise to create and develop a wide array of products.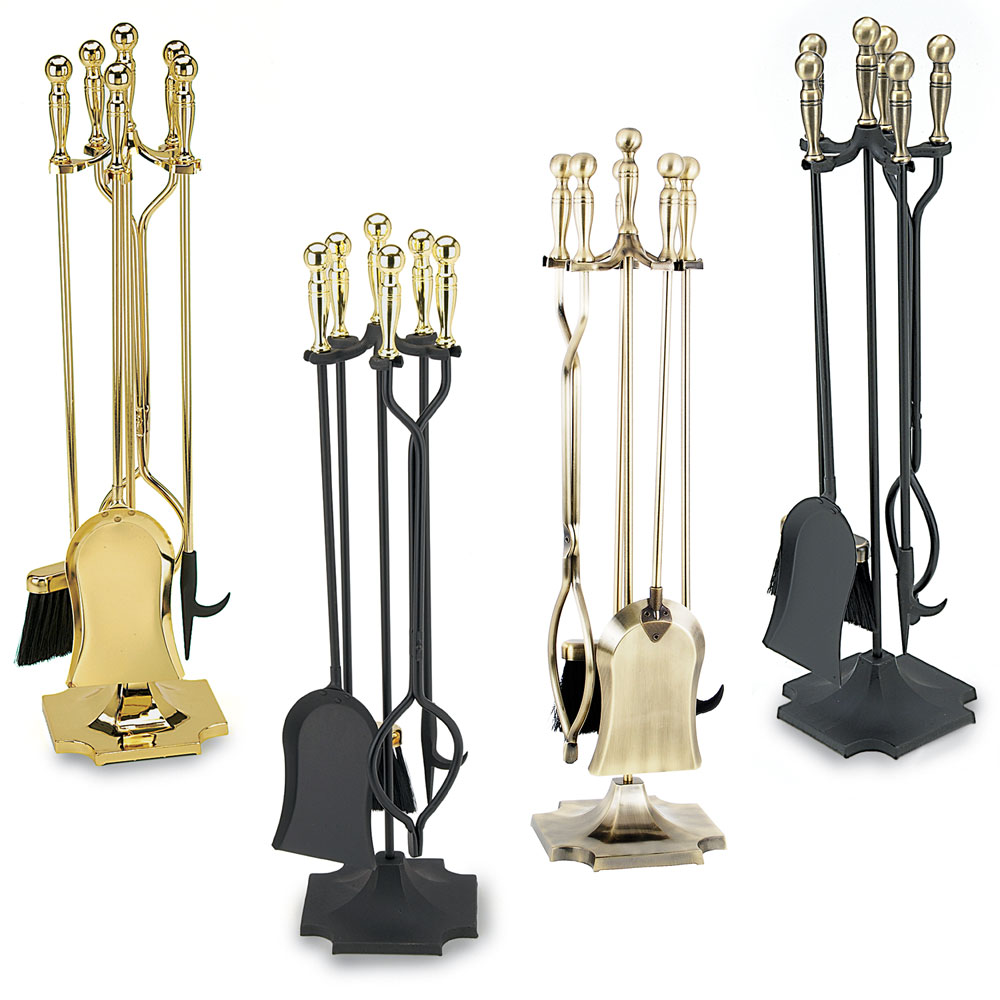 Neoclassic Toolsets – The Neoclassic Tool Sets have a simple, straight, comfortable handle style and come in a variety of finish options. The radial stand has a central handle for moving the tools set and four notches to hold poker, tongs, shovel and brush. The all-black version has two base options.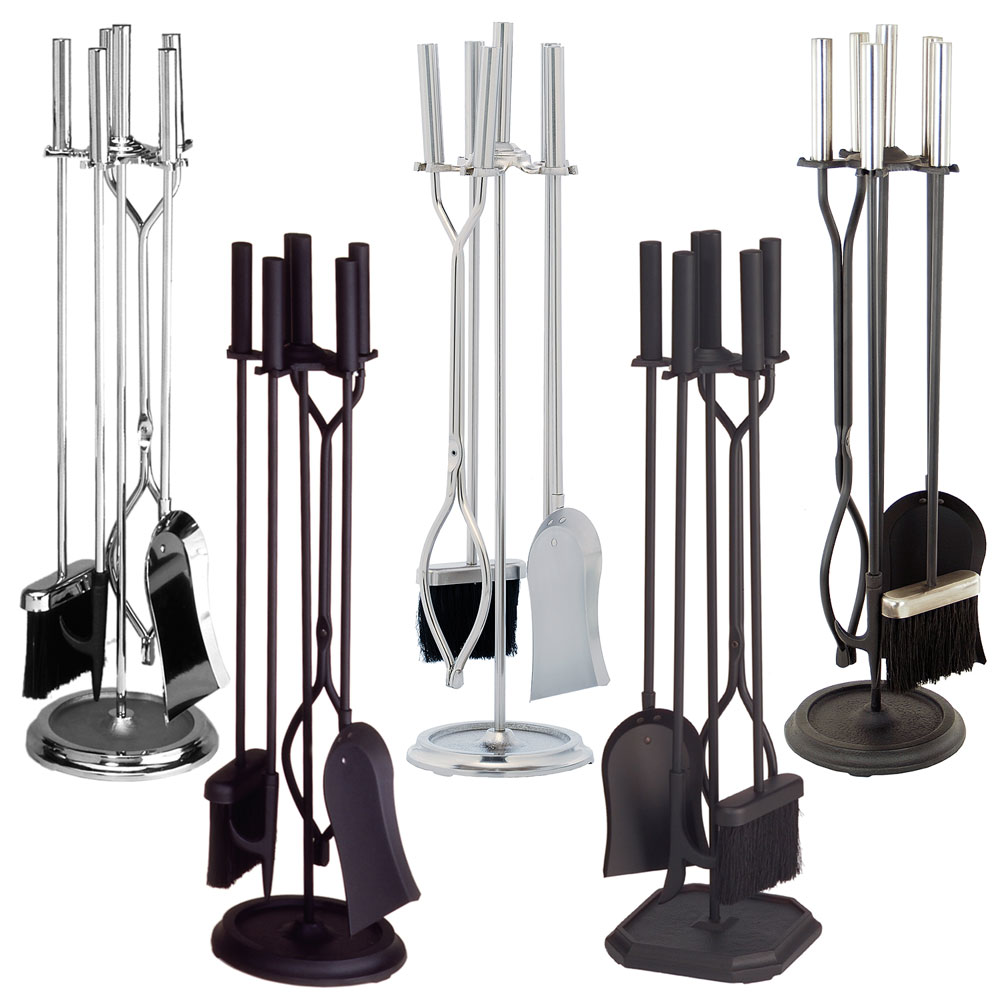 Concord Toolsets – The Concord Tool Set is reminiscent of early 20th century blacksmith craftwork, bringing a classic feel to your fireplace. The four tools- brush, poker, tongs and shovel are positioned to each side of the traditional square base. All five pieces are made from solid stock and have traditional ball handles for a good grip. Available in mulitiple finish options that coordinate with many of their traditional screens and log holders.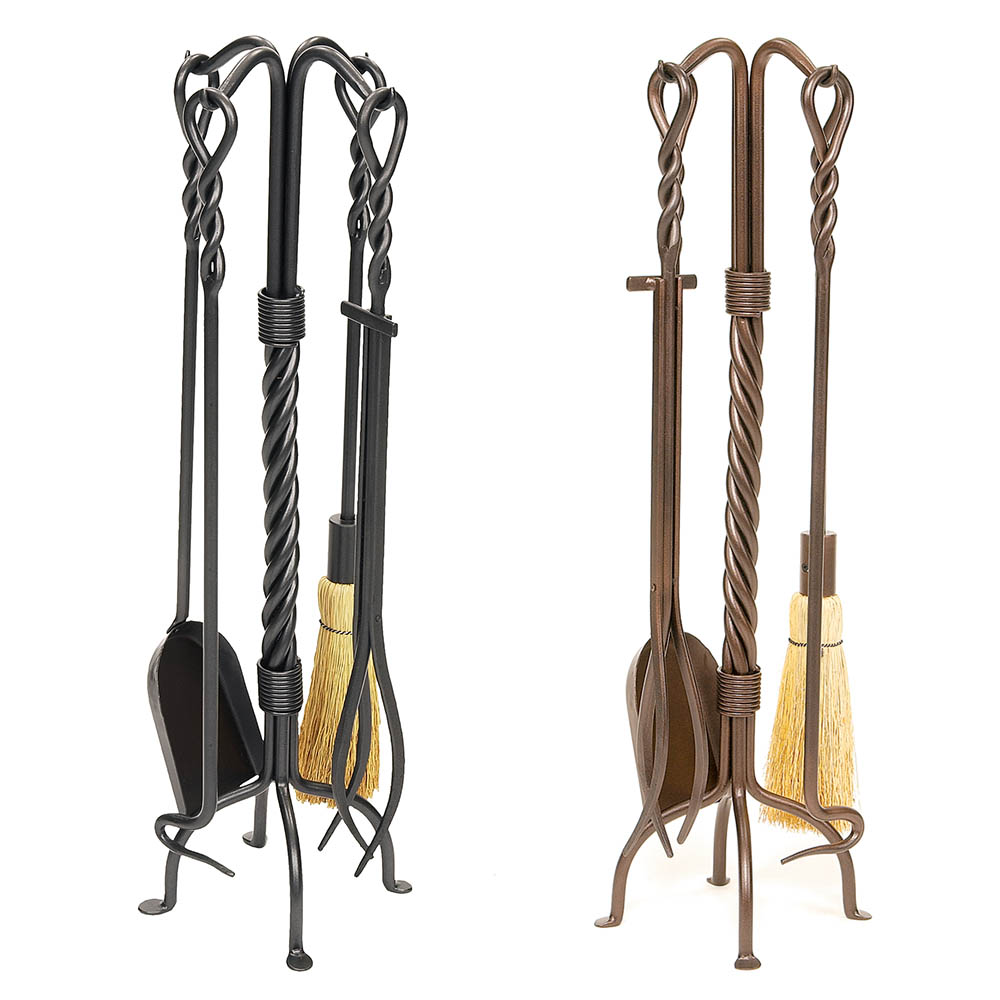 Twisted Rope Toolset – Strong and graceful, the Twisted Rope Fireplace Tool Set has these quintessential qualities of traditional wrought iron work. Using a traditional forging technique of twisting a single strand of metal into a loop and then back on itself to form the tool handle, the stand twists four strands into a solid "rope" that forms both legs and tool hooks, for poker, tongs, shovel and brush.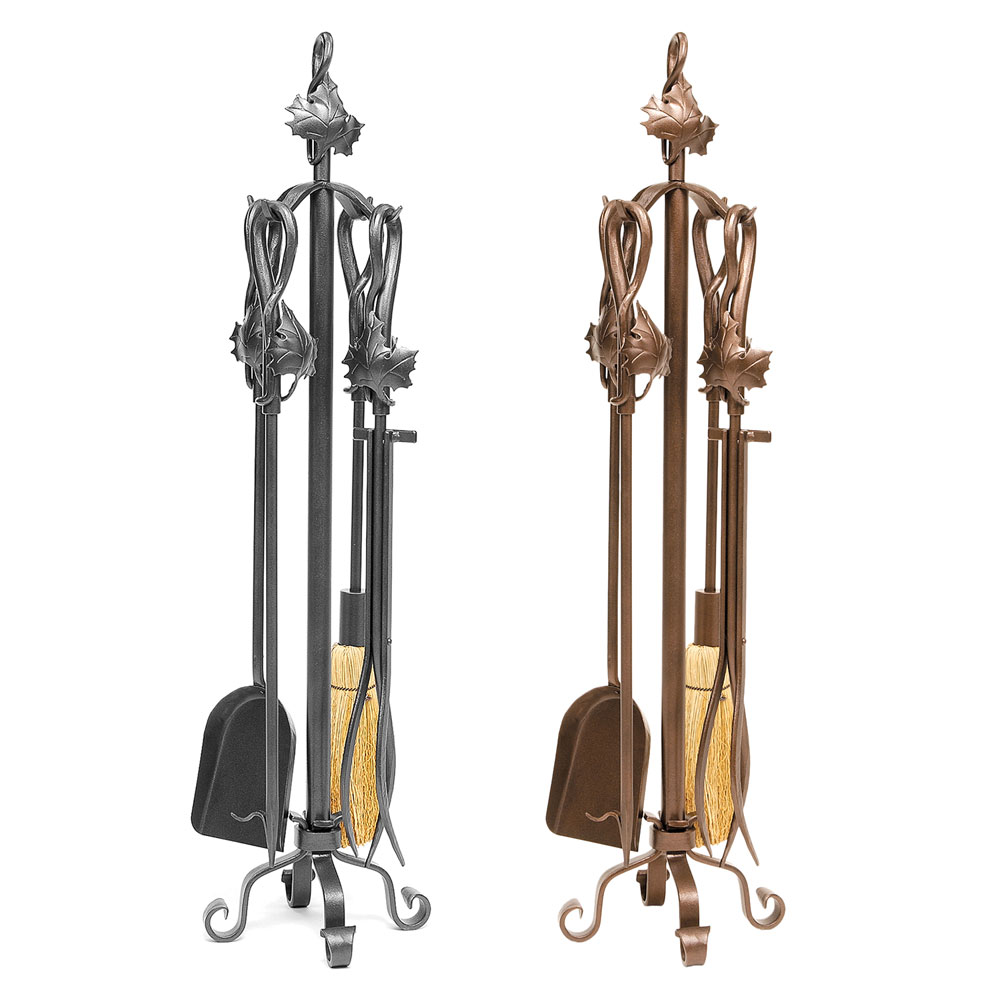 Maple Leaf Toolset – Nothing is more welcoming on a crisp fall evening than a fire at the hearth. The wrought iron Maple Leaf Tool Set, at 35 inches tall, is a striking piece, featuring a delicately forged maple leaf on each handle and the top of the stand. Four tools- poker, tongs, shovel and brush included, and available in two finish options.
Stoll
Accent your Stoll Fireplace glass door or screen with an attractive tool set in a matching finish and style.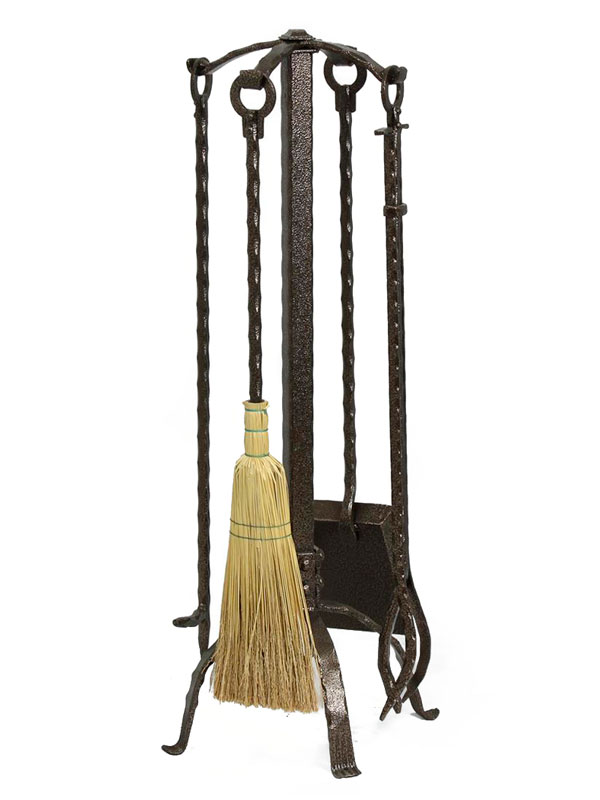 Stoll Blacksmith Design Tool Set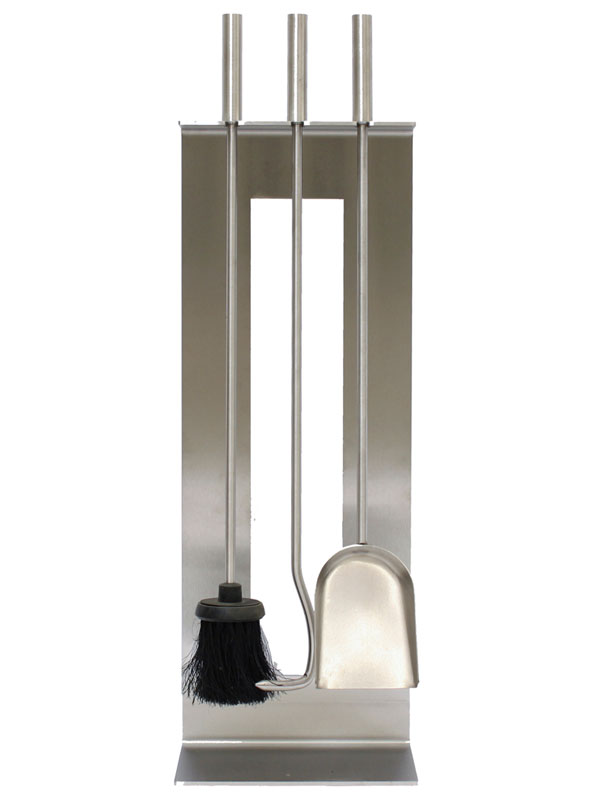 Stoll Manhattan Design Tool Set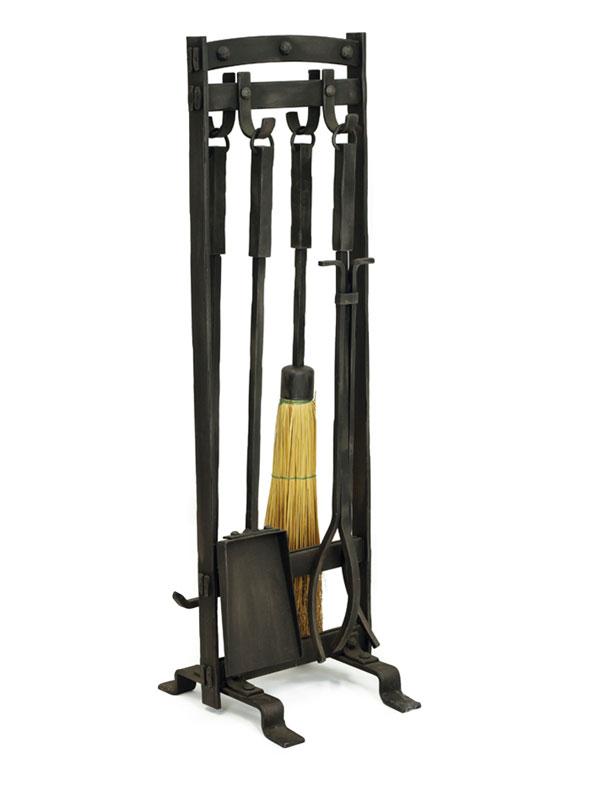 Stoll Old – World Design Tool Set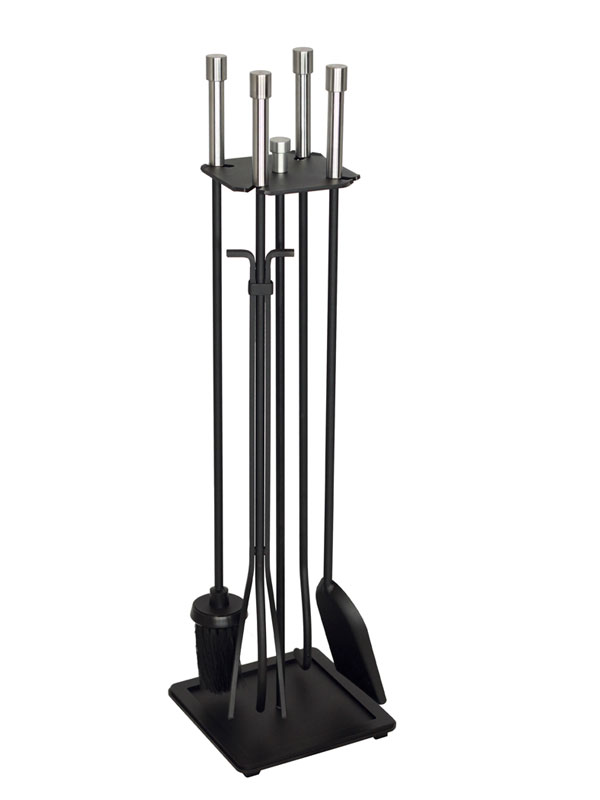 Stoll Traditional Design Tool Set with Brushed Chrome Handles
Stoll Valueplus Series Twisted Rope Design Tool Set