Whether you are looking for a full surround or just a floating shelf, the right mantel can make even the most breathtaking fireplace even better. Mantels can come in wood, concrete, metal, limestone, and much more. Personalize your fireplace with options to match any décor- traditional, modern, rustic- and even customize your own through one of our vendors!
Click to visit a vendor below:

Stoll
Floating shelves are a popular décor concept, and no one does it as well as Stoll. Their endless design and color options, combined with their simple installation, make their metal shelves the perfect accent to any room. Their shelves are non-combustible, and provide protection for your entertainment center, while accenting your fireplace setting. Use their stainless-steel shelves to add a modern, contemporary touch to your room, or for all outdoor applications.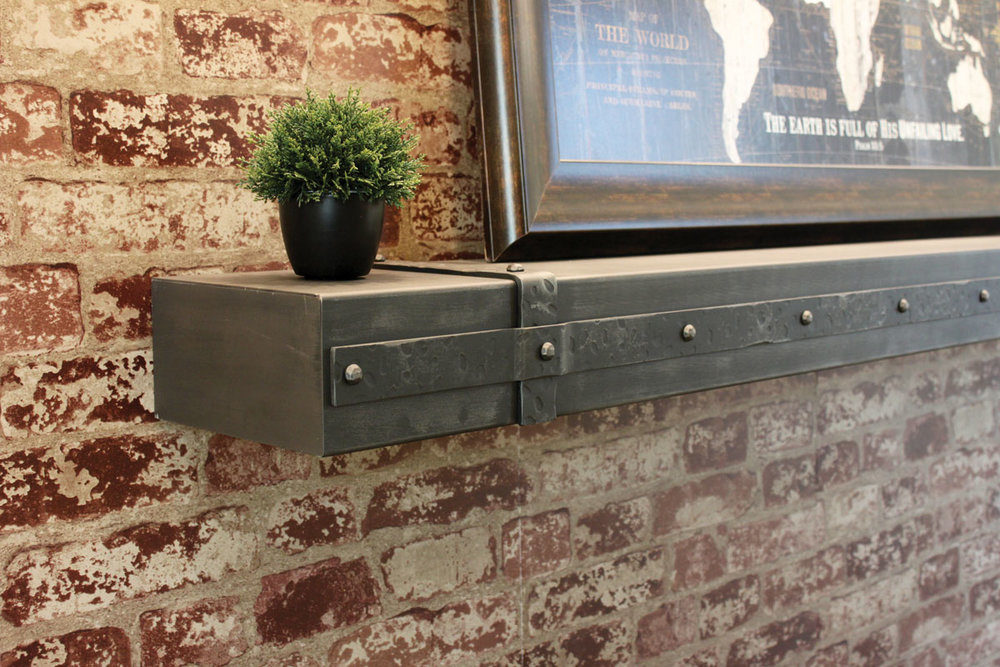 Stoll Steel shelf in Antique Grey finish with Aged iron decorative banding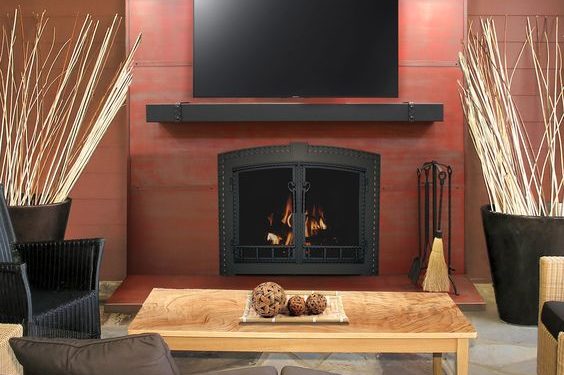 Stoll Steel shelf in Textured Black finish with Blacksmith decorative banding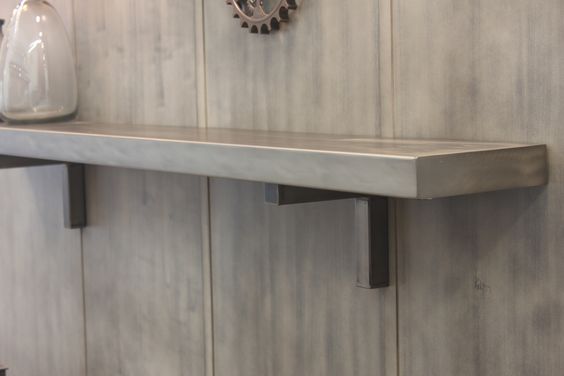 Stoll Steel shelf in Industrial Black finish with Industrial Black support brackets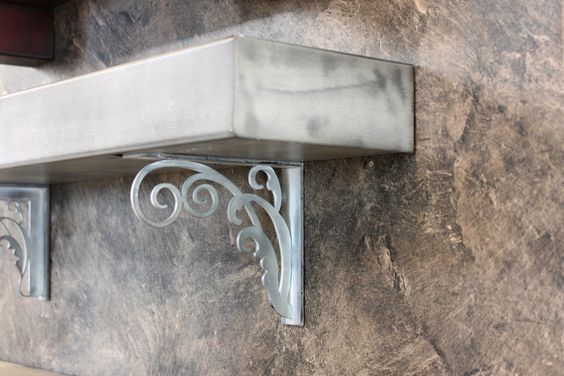 Stoll Steel shelf in Stainless Steel finish with Scroll design support brackets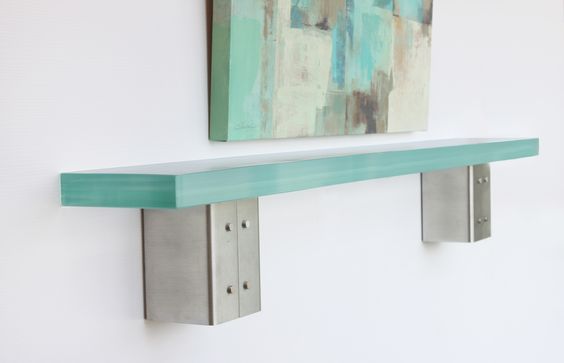 Stoll Elite Glass shelf features 2" thick artisan, hand-crafted glass. These shelves are produced one at a time. They are accented with brushed stainless or steel corbel supports.
Ambiance Mantels
A piece of Timber really adds value to a fireplace mantel. With fireplaces becoming more and more efficient, clearances to combustibles have increased. Too many times, having a piece of wood above the fireplace is simply not possible. This is why Ambiance Dealers have decided to get a solution in place. These Ambiance Mantels are non-combustible!
Manufactured in Lexington Kentucky. Offered in 5-foot and 6-foot lengths in three designer colors. Discover the extraordinary realism and beauty the Ambiance Mantels have to offer!
Premier Mantels
Premier Mantels, Inc. is America's premier mantel company. They are recognized as the leader in design and manufacturing of high quality fireplace mantels. At Premier Mantels they build each mantel one at a time and are built by a skilled craftsman with many years of woodworking experience. Their philosophy is "build the best mantel available, using the best materials, at the absolute best price and top it off with customer service second to none."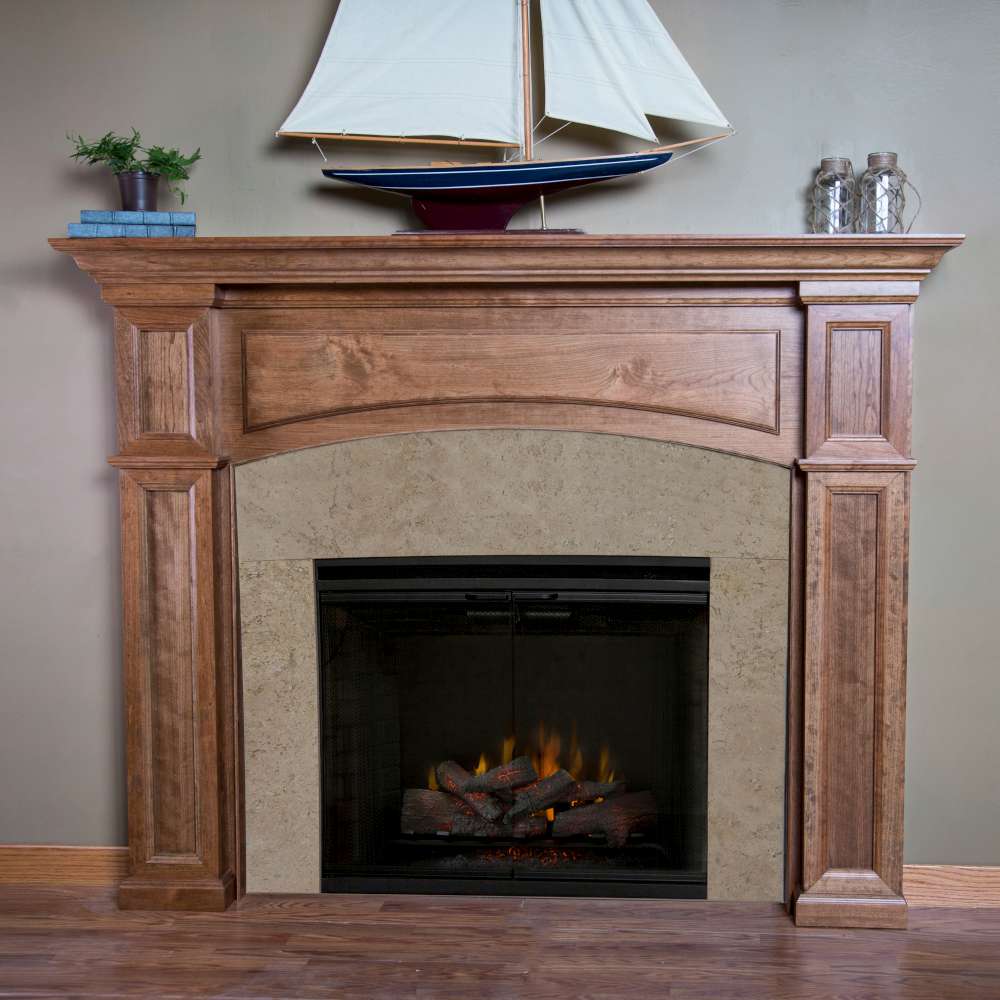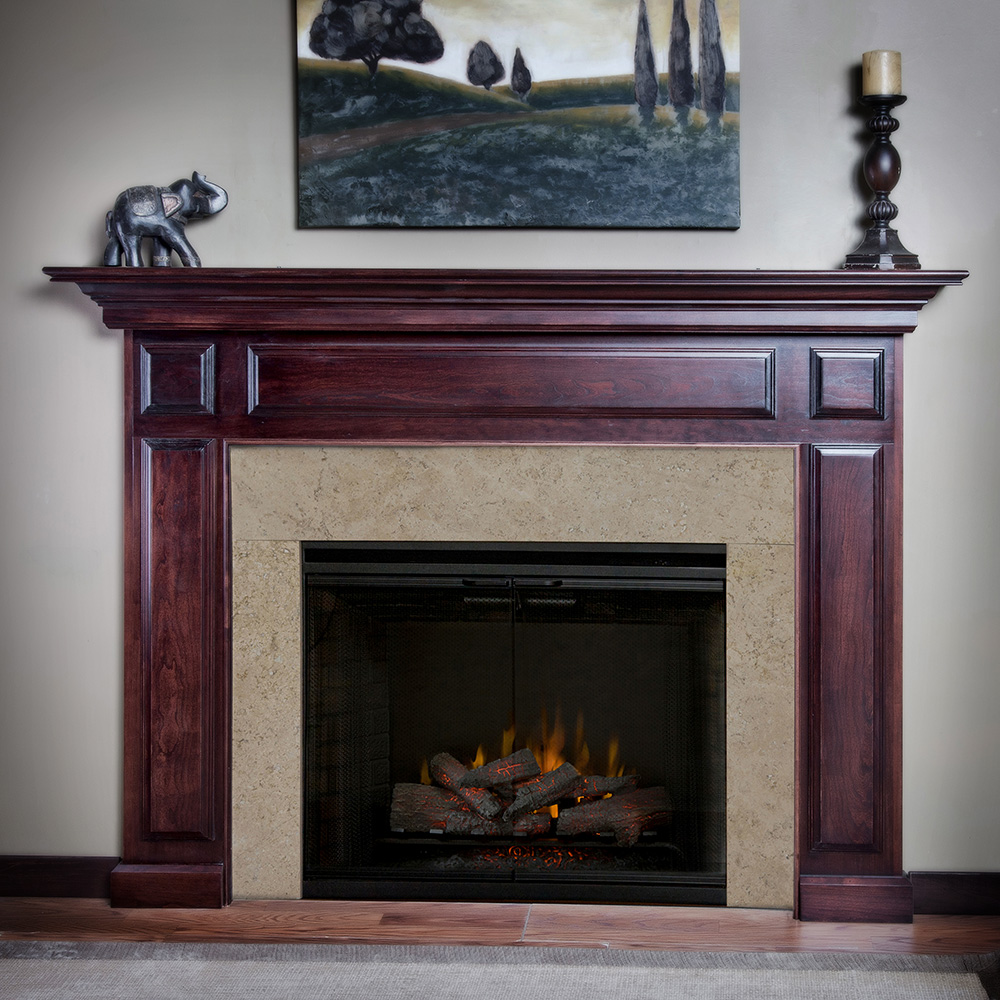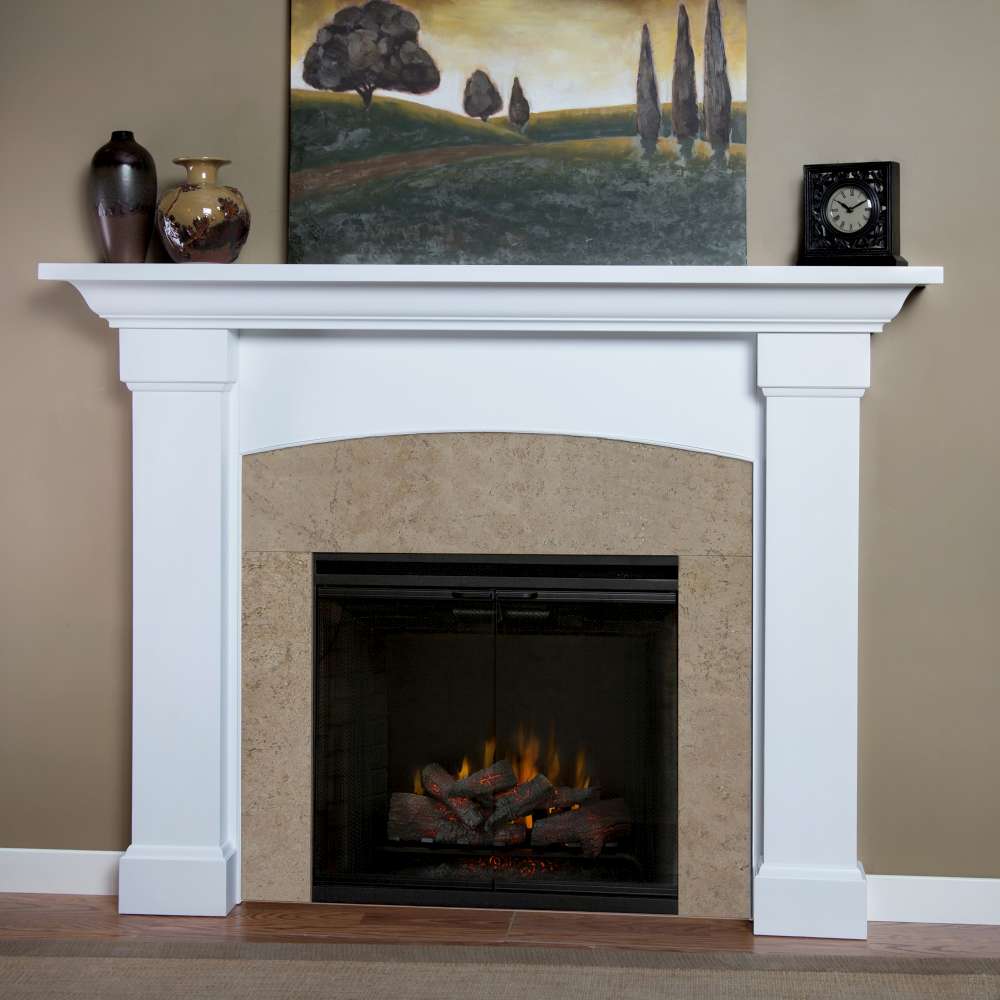 Hathaway, Hillsdale and Rosewood- These mantels from their Premier Collection are just a few of the wide variety of America's most popular styles in sizes to fit around most fireplaces. The mantels have a variety of wood types and finish options available as well as in pre-sized and custom-made openings.
Outdoor Great Room
With every fireplace there is a mantel, and The Outdoor Great Room Company provides the best mantels to enjoy it. Their "wood" mantel is made of durable fiberglass reinforced Supercast concrete. Because of the non-combustible nature of this material it can be used where many real-wood mantels cannot to meet clearances of the high heat of your new fireplace. The Supercast Collection of mantels are great additions to your gas, wood or electric fireplace.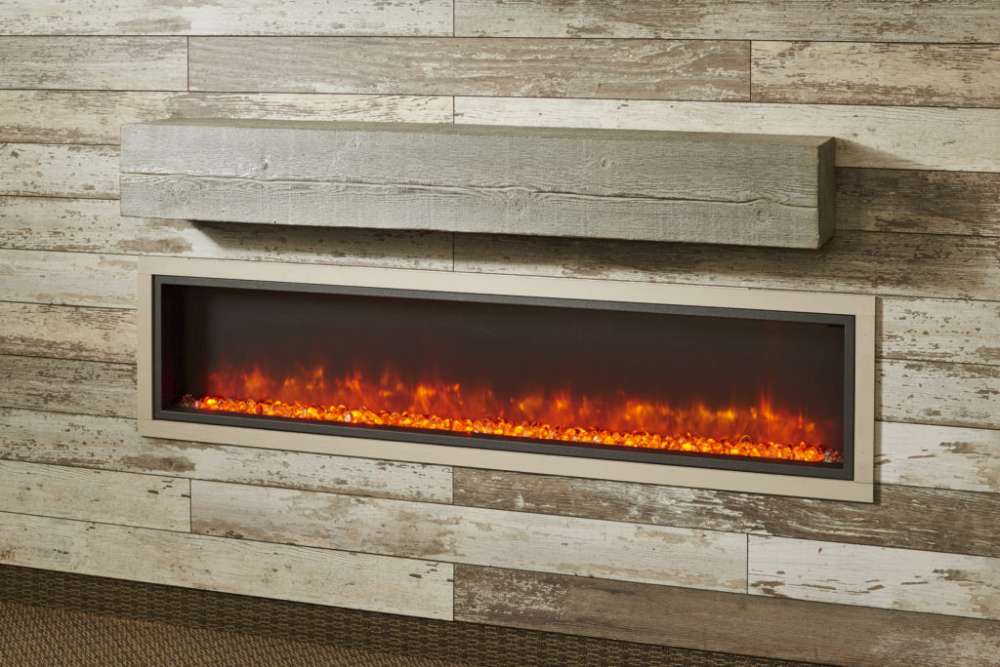 GWCT-60 – Washed Cedar Wood mantel finish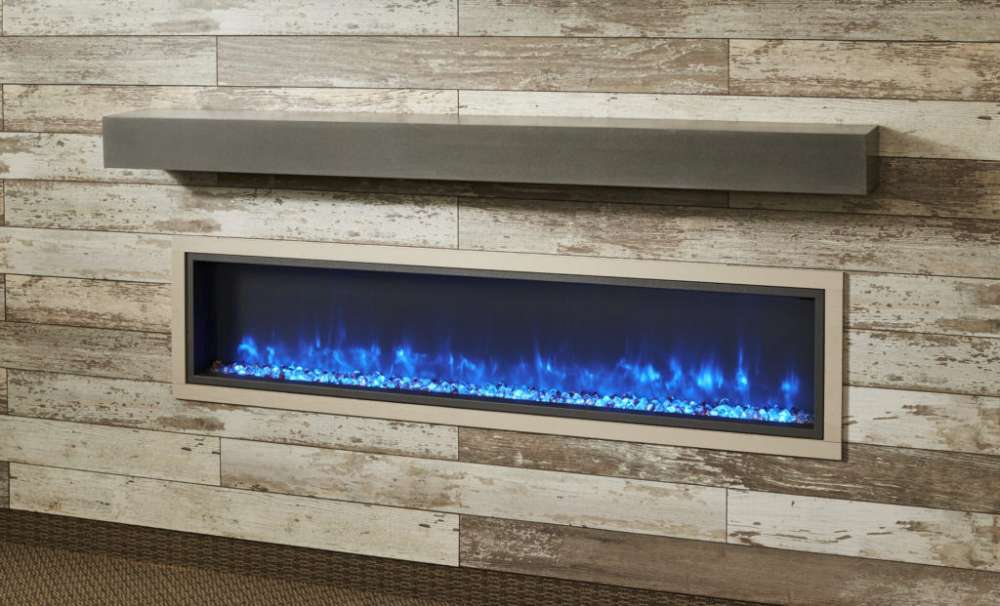 GWMMMT-72 – Polished Midnight Mist mantel finish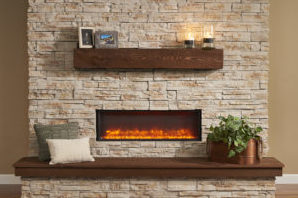 GBL-44- Tavern Brown mantel finish