Dimplex
As the world leader of electric heat and electric fireplace technology, Dimplex® is committed to providing their customers with excellence based on four key pillars: Innovation, Design, Quality, and Support. These standards define Dimplex® and the promise they make to you to deliver excellence in each measure.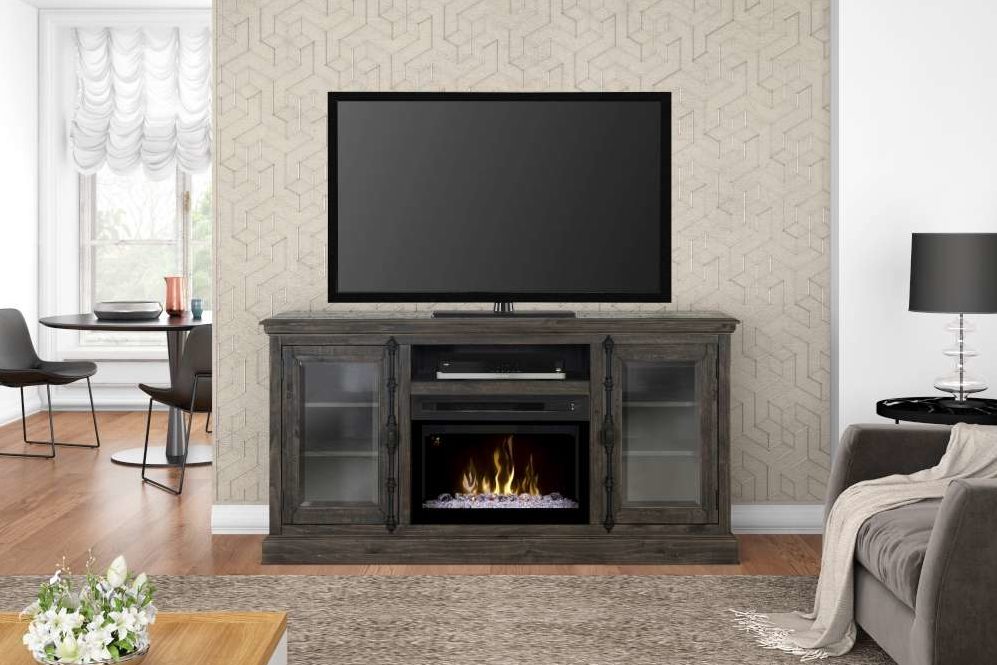 Ashton Media Console (GDS25GD-1862WG) – Modern technology meets old-world charm with the Ashton Media Console Electric Fireplace with Realogs Firebox. Featuring a rustic design and antique Crémone bolts, this elegant fireplace adds a touch of character to any space.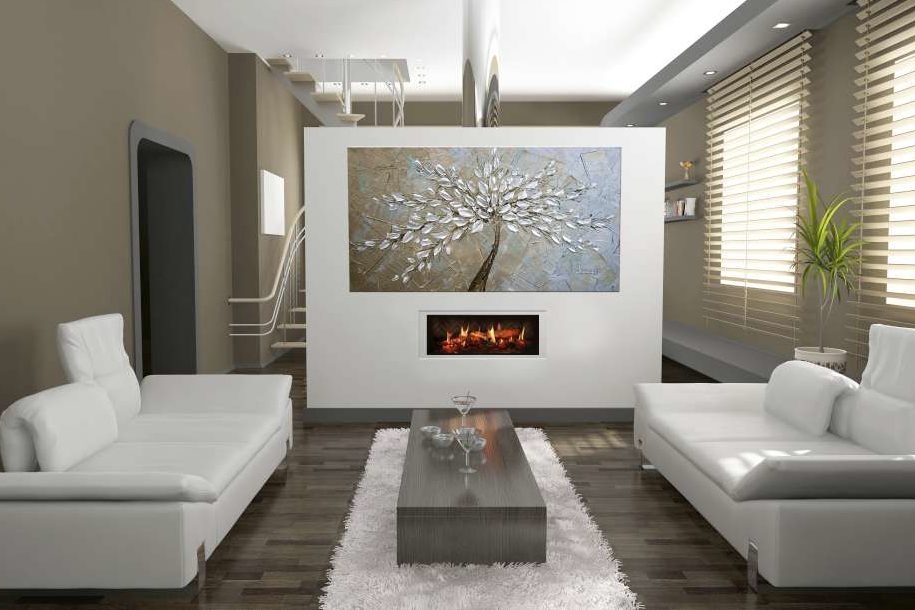 Opti-V Solo-  Opti-V™ Solo uses unprecedented technology to render flames and sparks for a virtual fireplace experience like no other.  The perfect blend of magic and realism – Opti-V™ is the most unbelievable flame effect yet.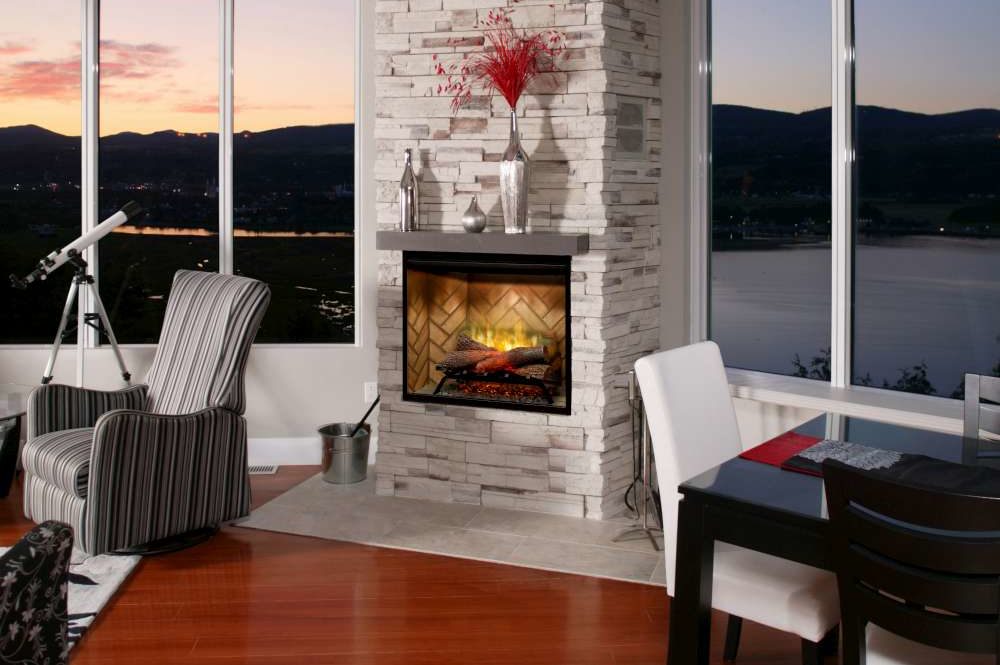 Revillusion 30″ Built-in Firebox – Revillusion® is a completely new way of looking at fireplaces, and changing the standard for electric. A clear view through the lifelike flames, to the full brick interior, captures the charm of a wood-burning fireplace.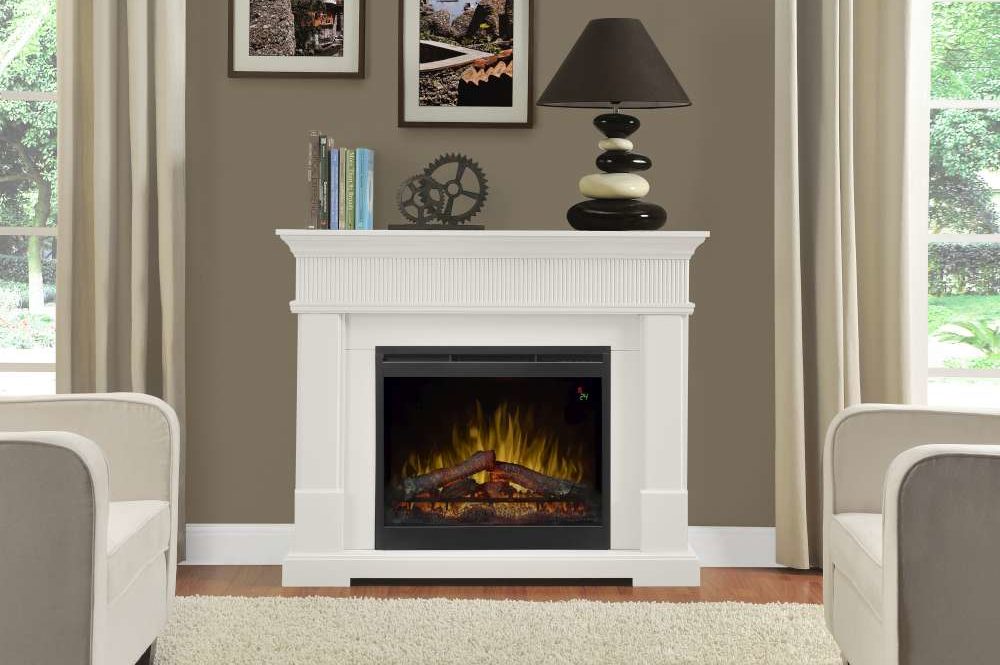 Jean Mantel Electric Fireplace (GDS26L5-1802W) –  Subtle elegance complements the intricate profile of the Jean Mantel Electric Fireplace with Inner Glow Logs Firebox. With pencil moldings and a belt-line trim detail, the classic mantel is enhanced to create a truly eye-catching traditional focal point.