The biggest advantage homeowners have with a wood burning appliance is the quality of heat the unit gives off. Wood is also an inexpensive fuel source and is much more eco-friendly compared to using fossil fuels. They are also dependable for heat and light during power outages and storms when your electricity and gas go out.
Wood burning appliances require the most maintenance and supervision. Without proper seasoning of the wood, a sticky and flammable buildup called creosote can coat the interior of the chimney walls. This will require your chimney to be regularly cleaned and monitored to prevent chimney fires. For this reason, it is important to schedule regular chimney cleanings and inspections for your wood burning appliance.
Burning dry and seasoned wood will greatly reduce the amount of creosote in your chimney and will always provide the best performance for your product.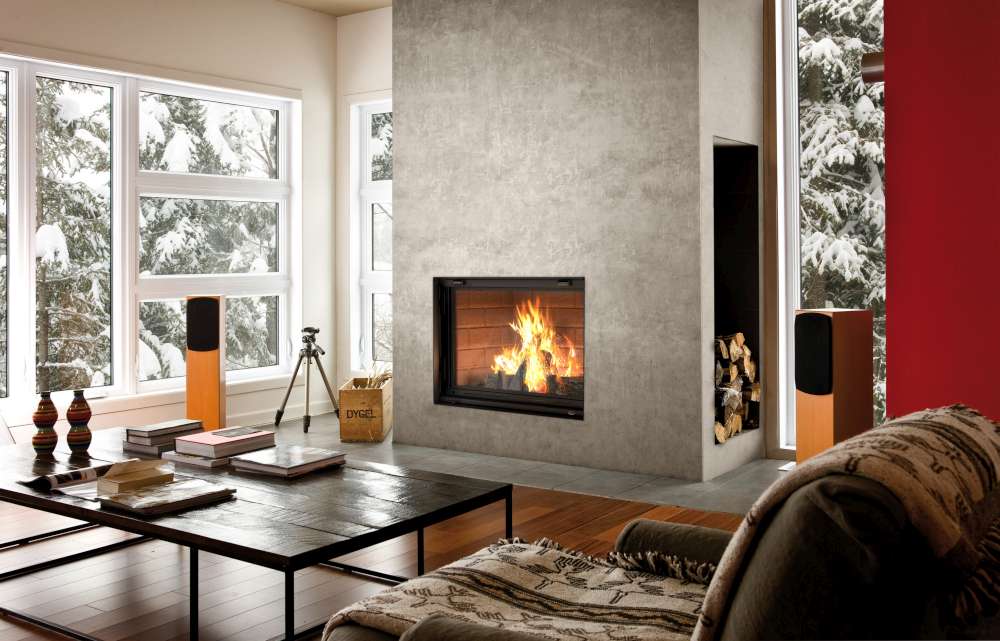 Wood Fireplaces
Fireplaces add ambiance and warmth, and become the focal point for friends and family to gather. The best choice for fireplaces that provide a substantial amount of heat are EPA-certified, high efficiency wood burning fireplaces that burn similar to high performance wood stoves, with their doors closed. Fireplaces come in many sizes and styles to allow you to design the specific look that you want. Whether adding a fireplace to new construction or an existing home, the options vary greatly and trends range from sleek, contemporary models to traditional mantel designs. They also allow you many finishing options such as brick, stone, mantels or cabinets. We can also install open burning masonry fireplaces or custom build them if you don't find a size or style that you like from our available products.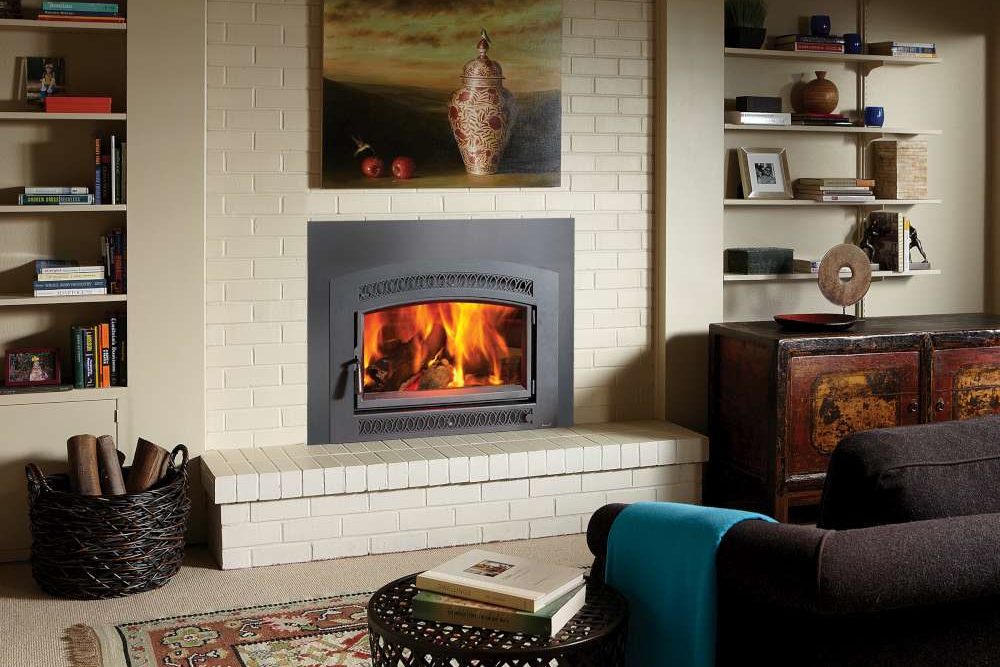 Wood Inserts
Wood burning inserts installed into existing fireplaces provide greater heating and efficiency capabilities. Rather than losing valuable heat up a chimney, inserts covert an existing masonry fireplace into a heat-producing appliance by using the existing chimney through a flue liner or other necessary modification and most have blowers to circulate the heat. Inserts can make non-efficient wood burning fireplaces more efficient, yet still maintain the original appearance of the fireplace. Sized to fit the existing fireplace, there are a number of different styles to select.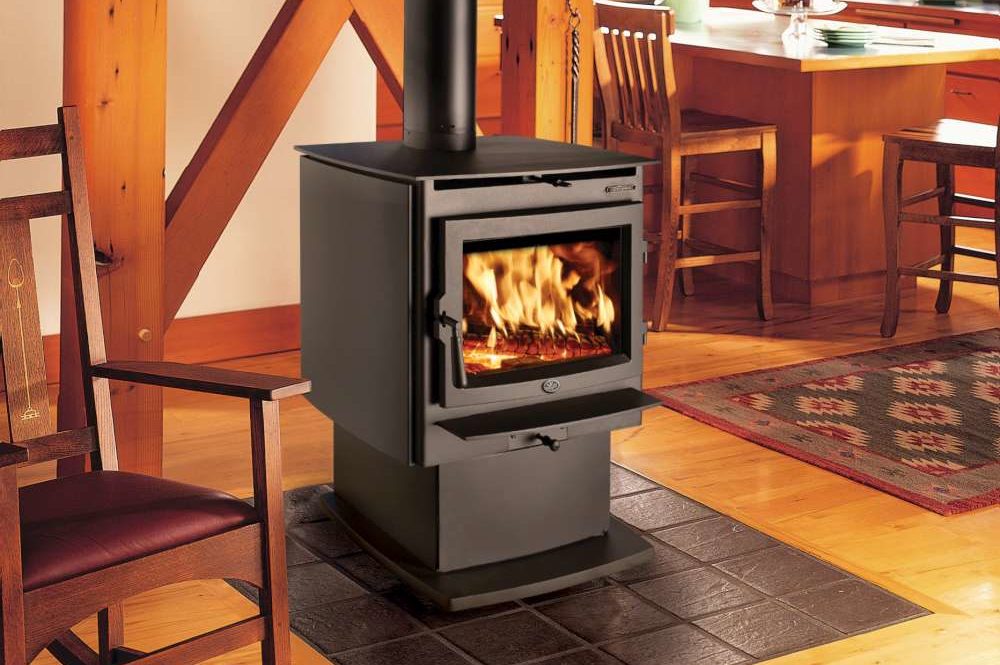 Wood Stoves
Freestanding wood stoves can provide anything from zone heating to heating your entire house, depending on the home's design and size of the stove. They control the fire, heat output, burn times and gives you the ability to incorporate virtually any style into your home décor. Freestanding stoves come in a seemingly endless array of steel, stone or cast iron, and finishes including porcelain enamel and high temperature paint in an array of colors. They are also among the most versatile hearth product with some owners even opting to insert them into existing masonry fireplace openings. There are options perfect for you– whether you're looking to heat any room or area of your home or to create a nice ambiance for spending time with friends and family.